#karmaisapitch
1 Stage. 12 Startups. 12 Pitches. 1 Winner.
Startup Pitch Competition
Lisbon, June 6 & 7 – 2019
The
Startup Pitch Competition
at #LIS brings together innovative early-stage startups for a three-minute pitch on stage. Within these three minutes, founders go head to head for recognition, fame, rock & roll and a couple of awards.
The Competition is open to any startup attending the Lisbon Investment Summit.
The top 12 startups that apply will get to present in front of experienced investors and hundreds of attendees, battling it out for a chance to be crowned "Winner of The Competition 2019".
Start by getting your 2×1 Startup Ticket, here.
Then, submit your startup on F6S, here, by May 1st.
The 12 startups that get to go on stage will be announced on May 15.
If you're selected, you will have 3 minutes to pitch on stage. The jury will have 5 minutes to ask you questions on stage.
Winners are announced in the end of day 2 of #LIS.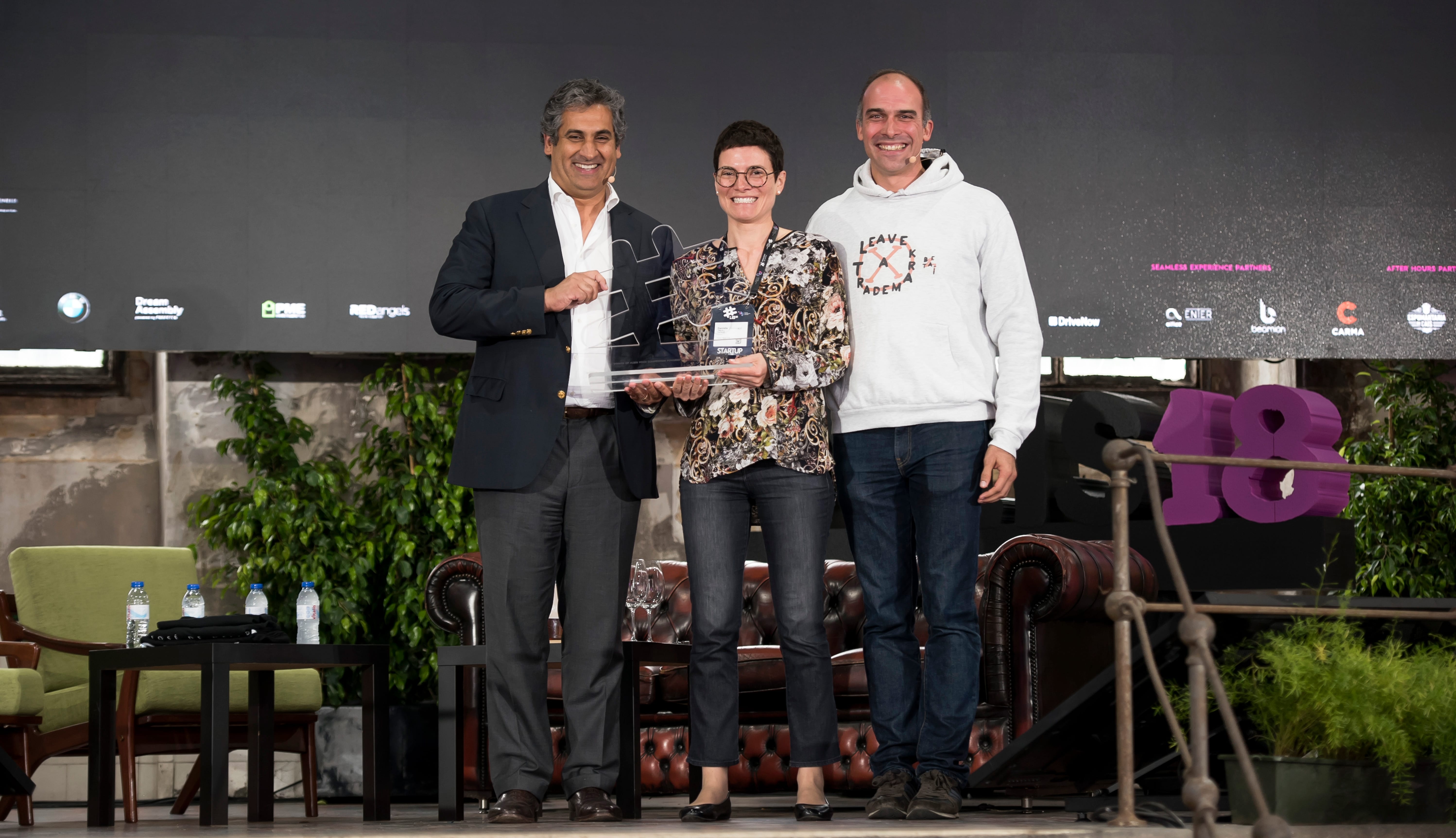 Prize money of 1.500€
Chance to integrate Grow*, including the participation in one edition of the Grow Mentoring Sessions**
4 tickets for Paredes de Coura 2019 Festival – sponsored by Via Verde Programa Viagens & Vantagens
* Depending on startups' fit with Grupo José de Mello companies' strategic needs. For more on Grow, check grow.josedemello.pt
**Startups expose their companies' challenges in a broad mentoring session with peer startups, Grow mentors, leading investors, amongst other reference stakeholders in the ecosystem
The small crowd, the intimate venue and the thematic approach to different industries made #lis a great place to learn, network and enjoy a quality time with other international investors and startups.